"It was awesome working with Plantain on this project" - Lorraine O'Connor
"Wonderful job, love the Book and so do all my friends who have seen it." - Claude Salvatori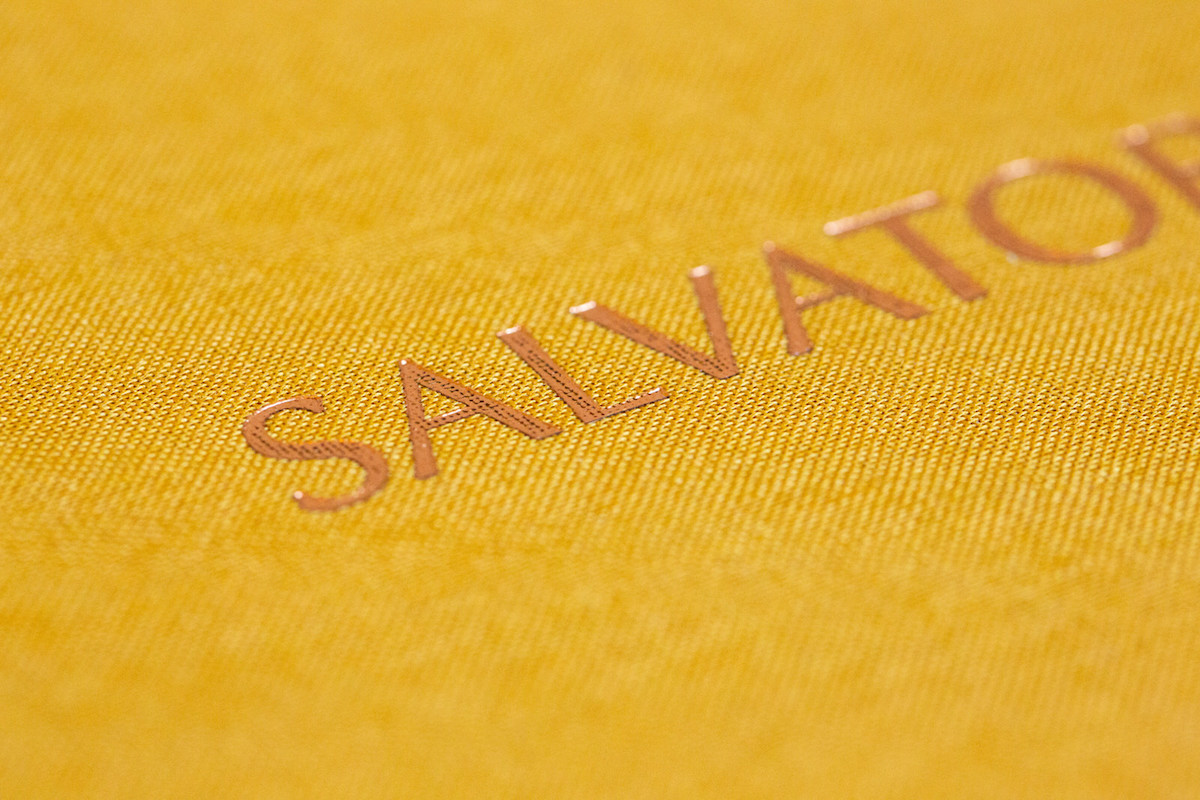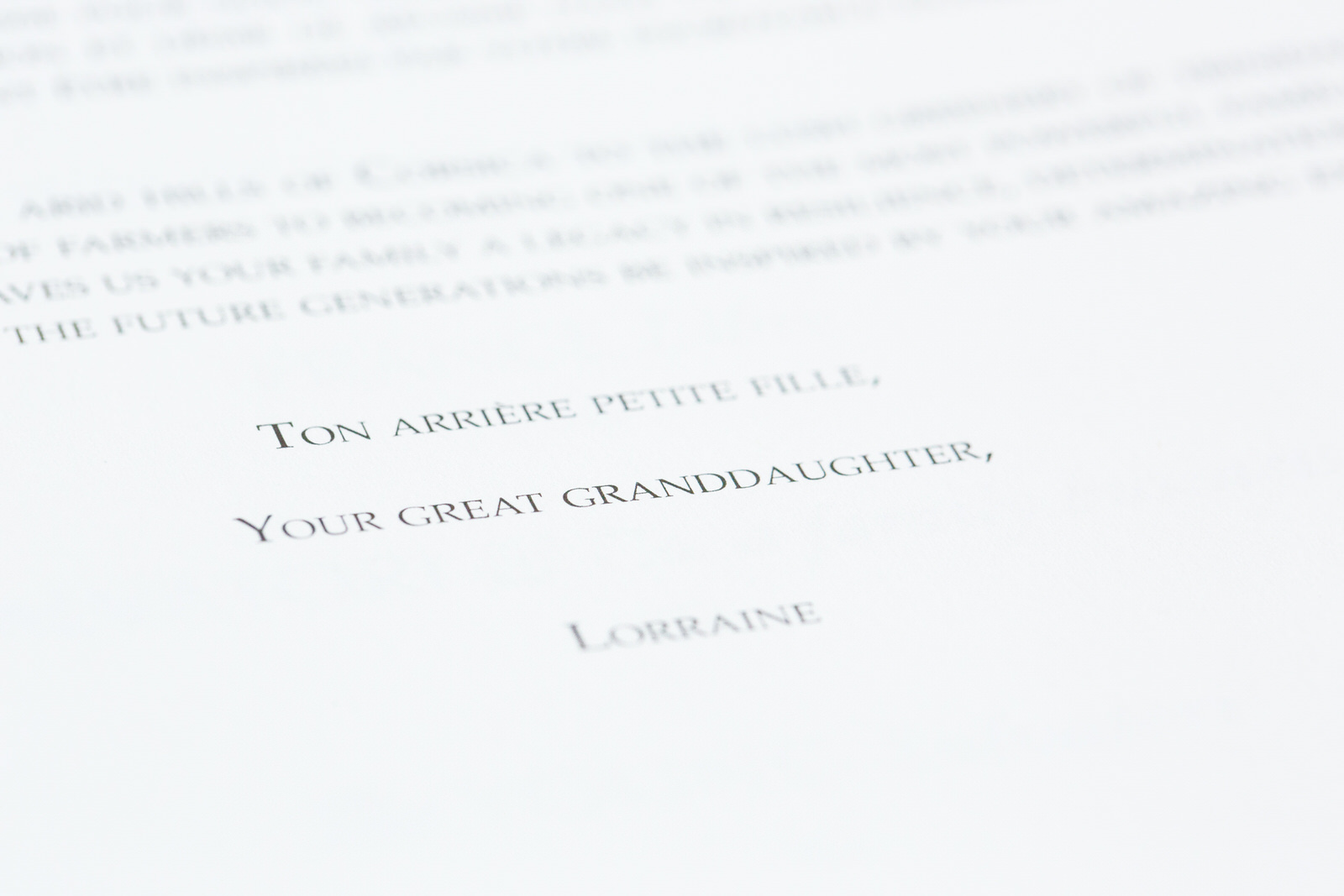 "Your journey from the arid hills of Corsica to the lush greenery of Trinidad and Tobago, leaves us, your family, a legacy in resilience, determination, and will to succeed. May the future generations be inspired by your amazing example.
Ton arrière petite fille,
Your great granddaughter,
Lorraine"
Unearthed Birth Certificate: "… Sauveur - aged forty eight years, landowner and farmer, resident of Santa Maria di Lota - presented us a male child, born in his home in the hamlet of Partine today, the twenty-eighth of April, at one o'clock in the afternoon, declaring him his…"
"At nightfall, Joseph would have turned in, with the communal fire providing the only light for the household. He would have gone to sleep – and woken up – to the scent of the maquis, an evergreen shrub that covered all the land that was not cultivated fields or forests. Its aroma included myrtle and rosemary and lavender and thyme and all the other flowers that produced a fragrance so generous that it floated across the entire island. It was the scent of Corsica."
"Joseph had been courting Cecilia for some time already while bullets whizzed over his head. The two bridged their time apart with impassioned letters handwritten in Spanish and Italian, languages they each spoke with their families and the language they continued speaking to each other. Cecilia was much taller than Joseph, and when their granddaughter asked her why she had married such a short man she replied, 'If only you could read the poetry he wrote me.'"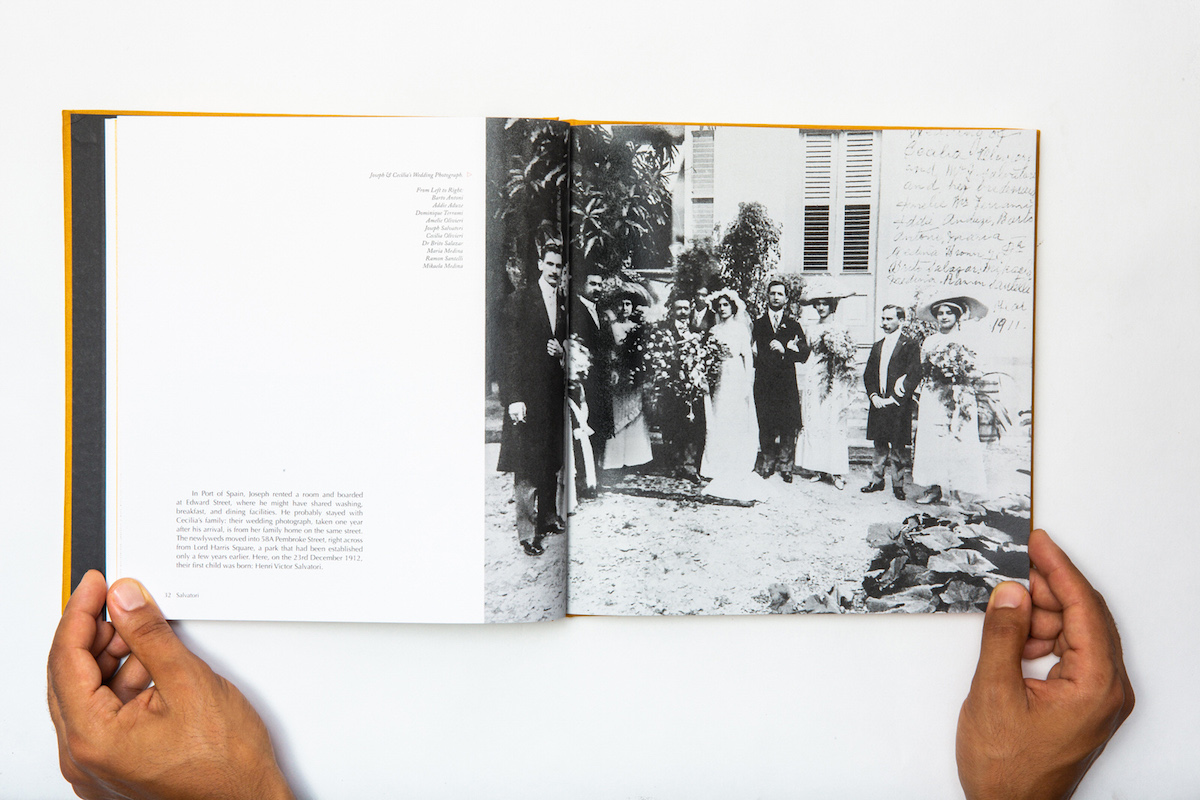 "Back downstairs, and incoming guests held handwritten invitations that doubled as menus while Cecilia's excellent hand and team of servants (six of them live-in staff) whipped up five-course meals. These were to be served on a twenty-four-piece set of Limoges porcelain, all embossed in gold. Ingredients were imported from overseas and the Salvatori residence would have been one of the only places in the West Indies where you would have been able to find 'Canapés-au- Caviar,' 'Paupiettes de Sole Foyot,' 'Aspic de Foie Gras Jeannette,' and certainly the 'Salade Trinidad.'"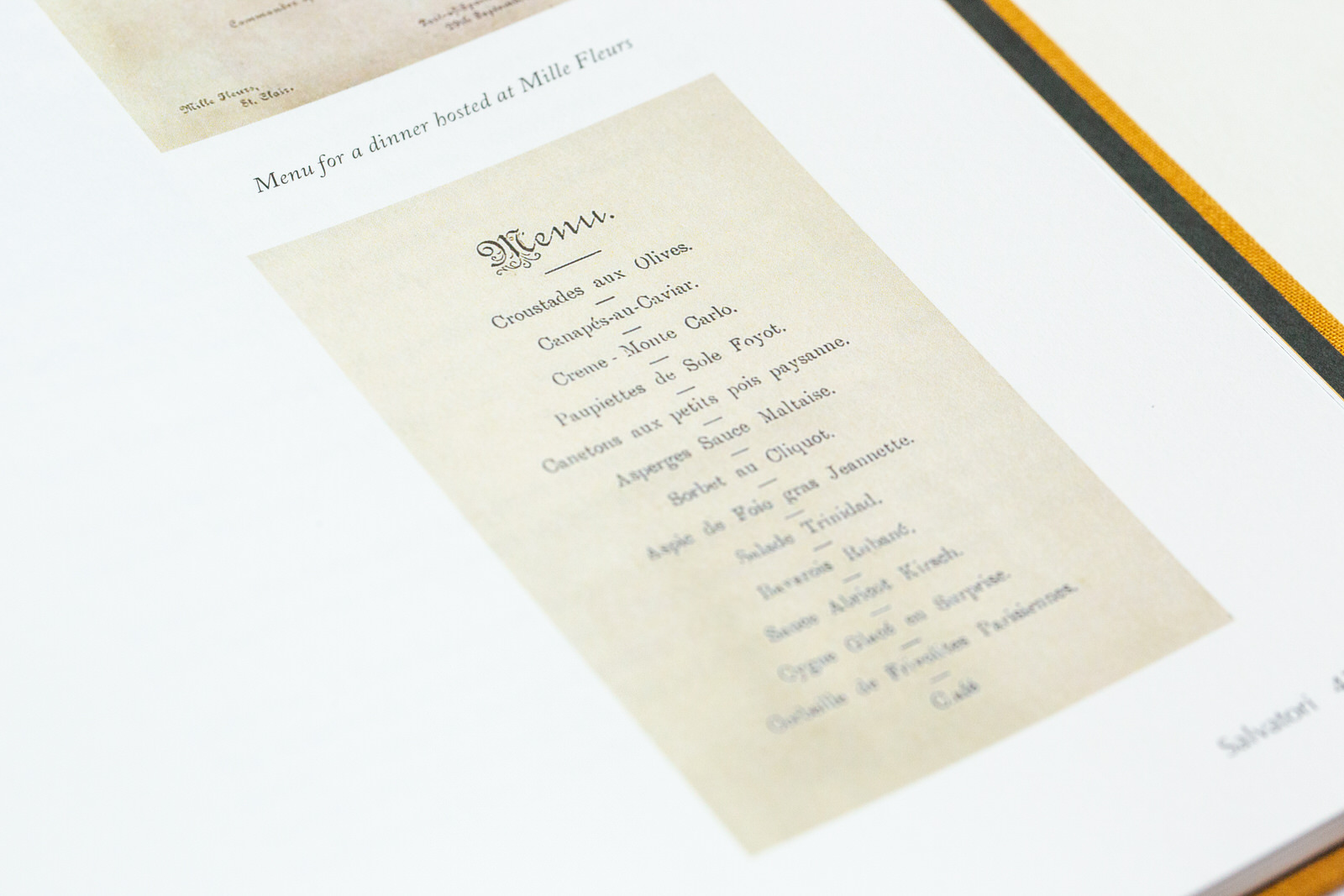 "To Joseph Salvatori,
As a testimony for his action during the great years of trial,
Best regards,
09/08/58
C. de Gaulle."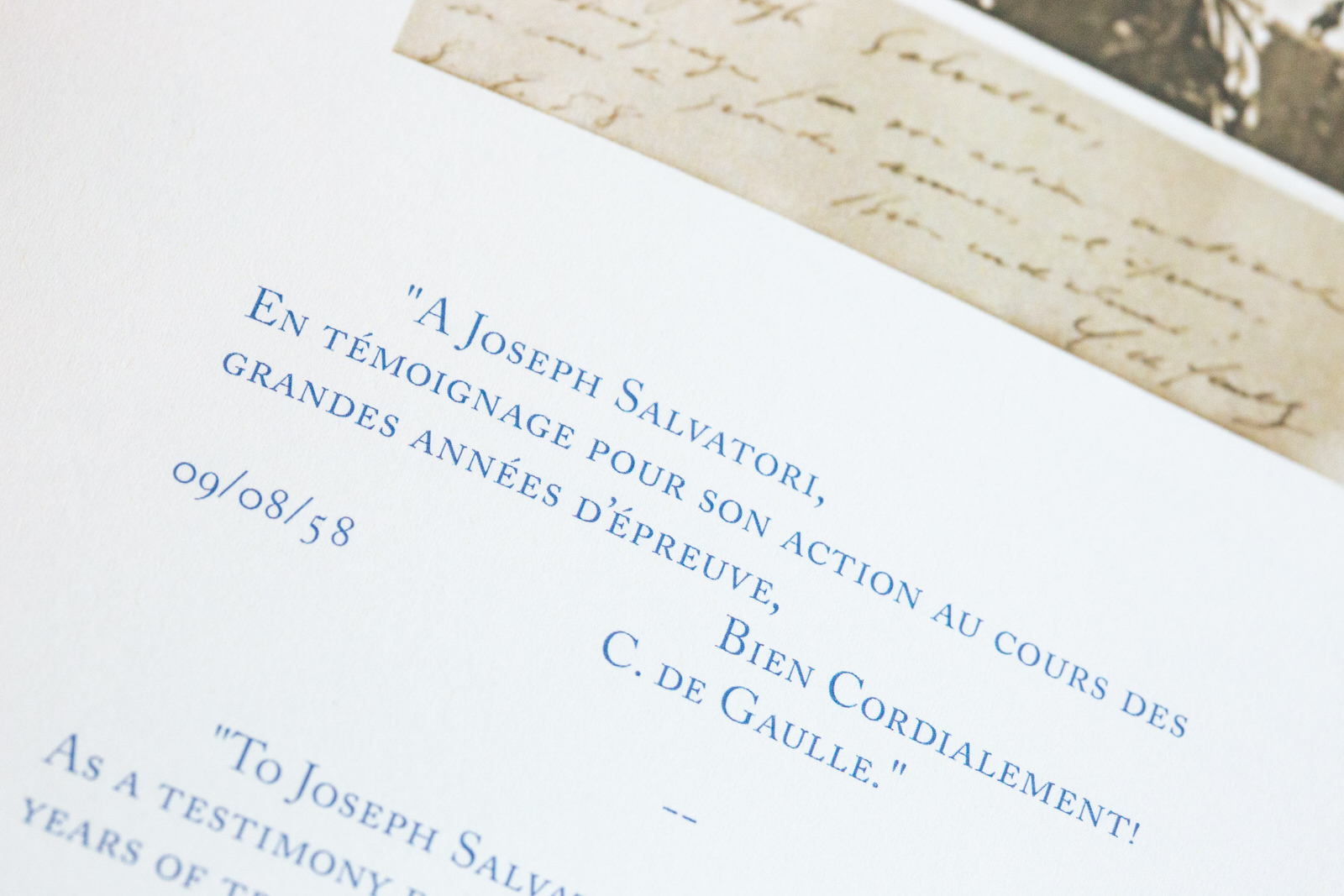 🎵
"Trinidad comin like New York soon,
They building buildings to touch the moon,
First of all is Salvatori,
Take up all the space in the city,
Now all the other buildings around,
Looking just like old shacks in Shanty Town."
🎵
"When he turned twenty-two and had to leave for France to do his military service, he wrote her every single day for three years..."